The Cheltenham & Great Western Union Railway was a broad gauge railway that linked the Great Western Railway (GWR) at Swindon, Wiltshire, with Cheltenham, Gloucestershire with Isambard Kingdom Brunel as Engineer. The line remains in use today.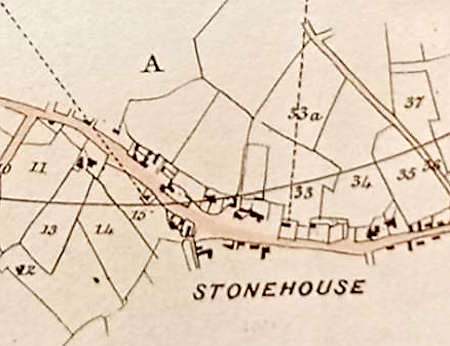 A detailed plan and section of the proposed route together with the Book of Reference containing the names of the owners and occupiers of land in the vicinity of the line formed part of the Bill submitted to Parliament. The Act authorizing the railway was passed on 21 June 1836 and a revised plan and Book of Reference prepared a few months later. The line was completed in 1845 after being absorbed by the GWR.
Copies of these documents are held at Gloucestershire Archives who have kindly allowed the revised plan and Book of Reference to be digitised and put online. [Reference Q/RUm/146]
To view the documents click on the approriate link below
A Help page for viewing the images is available here.
Plan of the Route
The plan comprises seven sheets (24 x 18 inches bound together. The plan scale is 4″ to 1 mile (1:15840)
Book of Reference
The Book of Reference contains five columns (1) Number on Plan, (2) Description of Property, (3) Name of Owner or Reputed Owner (4) Name of Lessee and (5) Name of Occupier. To improve the display of the table on the small screens of mobile devices, the few entries for 'Lessees' have been labelled accordingly and combined with the 'Occupiers' in the present fourth column (red text). Thus users will be able to distinguish between Owners and Occupiers/Lessees at any magnification.
The Route
The line runs from Cheltenham through Badgeworth, Churchdown, Barnwood, Gloucester, Matson, Upton St. Leonards, Quedgeley, Whaddon, Brookthorpe, Haresfield, Standish, Moreton Valence, Stonehouse, Stroud, Painswick, Rodborough, Bisley, Frampton Mansell, Sapperton, Coates, Kemble, Poole Keynes, Oaksey, Minety, Cricklade, Purton, Rodburn Cheyney, Lydiard Millicent to Swindon, Wiltshire.