Men & Armour for Gloucestershire in 1608
An on-line database containing information on occupation, stature and age for nearly 20,000 men in Gloucestershire, UK, in 1608.
Please read the Help Page before you try searching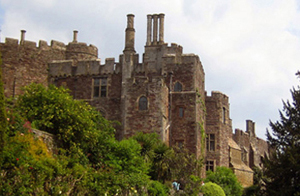 Berkeley Castle, Gloucestershire

John Smyth (1567-1641), the compiler of Men and Armour, was the Steward of the Gloucestershire lands of Lord Berkeley.
Enlarge.